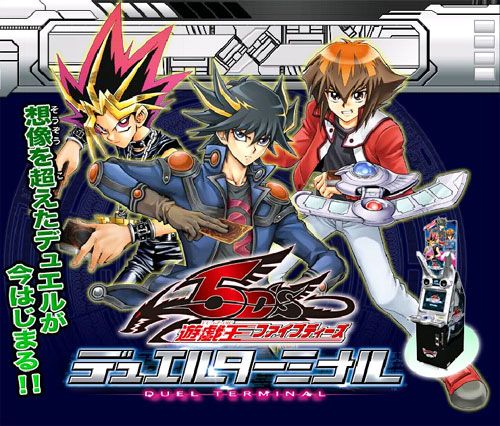 Yu-Gi-Oh! Duel Terminal - Synchro Awakening!!
遊戯王DUEL TERMINAL「シンクロ覚醒!!」
Street Day: April (End of March)
Price: 100 Yen per
Type: Gacha-Gacha (~Gashapon-like)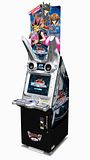 - Cards for Duel Terminal will only be available in the arcade, but can be used in the OCG.
- DUEL TERMINAL is written in the left below the card artwork.
- At the end of a game 1 card will be received in exchange.
Game Modes:
- 'Action Game': (OCG-independent rhythm-game)
- 'Speed Duel': (starts with: 3000 LP, 3 hand cards, 10 cards in deck, 3 Monster Card Zones/Magic & Trap Card Zones respectively)
- 'Tutorial', for first-time use
- 'Card-Only Get', just receiving 1 OCG card.
- All cards are Parallel Rare, but in addtion, share the rarities as usual
4 Ultra Rare
6 Super Rare
10 Rare
30 Common
---
---
Complete Spoiler
---