Academy Duel Disk Osiris Red
「アカデミーデュエルディスク オシリスレッド」
Release Date: 23rd November 2007
Price: 5985 Yen (incl tax)
Includes:
- Academy Duel Disk - Osiris Red Version
- 100 Deluxe Duelist Card Protectors
- 1x Deluxe Card Case and Holder Set
- 5 Promo Cards (Ultra Rare)
ADDR-JP001
Elemental Hero Prismer
「E・HERO プリズマー」
LIGHT/Warrior - Effect/4/1700/1100
Show a Fusion Monster from your Fusion Deck to your opponent. Send a Fusion Material Monster listed on that Fusion Monster from you deck to your Graveyard to treat this card's name as that of the monster sent to the Graveyard until the End Phase of this turn. This effect can only be used once per turn.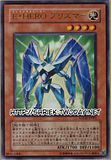 ADDR-JP002
Card Excluder
「カードエクスクルーダー」
EARTH/Spellcaster - Effect/3/400/400
Select and remove from play 1 card in your opponent's Graveyard. This effect can only be used once per turn.
ADDR-JP003
Arms Hole
「アームズ・ホール」
Normal Magic
Activate by sending the top card on your deck to the Graveyard. Add 1 Equip Magic card from your deck or Graveyard to your hand. During the turn this card is activated, you cannot Normal Summon monster.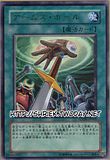 ADDR-JP004
Assault Armor
「アサルト・アーマー」
Equip Magic
If you have no monster except 1 Warrior-Type monster in your Monster Card Zone, this card can be equipped to that monster. The equipped monster gaines 300 ATK. By sending this equipped card to the Graveyard, during this turn the monster that was equipped can attack 2 times during the Battle Phase.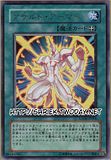 ADDR-JP005
Evil Blast
「イービル・ブラスト」
Normal Trap
This card can be activated when a monster is Special Summoned to your opponent's field. After activation, this card becomes an equip card to that monster and the equipped card gains 500 ATK. During each of your opponent's Standby Phases inflict 500 damage to your opponent's Life Points.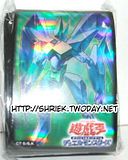 - Booster Packs:
- 2x Tactical Evolution
- 2x Gladiator's Assault
- 3x Phantom Darkness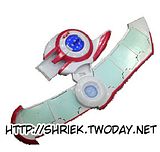 ---
Watch the Commercial here