The set after Force of the Breaker -
Tactical Evolution (505)
「タクティカルエボリューション」
Release Date: 5/12/2007
5 cards per pack, 30 packs per box
Includes 80 Cards:
5 Ultra Rare
9 Super Rare
18 Rare
48 Common
- A new category of monster in the same style as Union Monsters and Spirits - Dual Monsters!
- The continuation of themed support. Enjoy completely new strategies and options.
- The ratio of Ultra Rare cards has increased.
- A new rarity, one that exceeds "Ultimate Rare" has been introduced.(Holographic Rare)
- Witness the appearance of the famous anime character, Johan Anderson's signature monster, "Rainbow Dragon"! Anime fans will definitely favour the content of this set.
- Each Ultra Rare card can also be obtained as an Ultimate Rare.
- Out of the entire set there is a single card which can potentially be obtained in Holographic Rare form.
-The Second-Time Summon: A new kind of summon that is treated as a Normal Summon. It counts towards your turn's Normal Summon. Tributes are not needed for Level 5+ monsters.
Full Spoiler
80 of 80
---
Commercial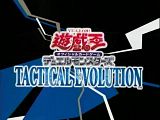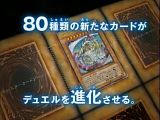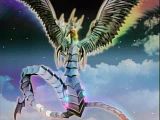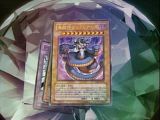 ---
//thanks to GONDORA for his effort doing all the big scans
//thanks to yuber for the earliest translations, also thanks to chaos1986 for the first provided new images and to naviassain for the HR-Rainbow Dragon Scan and other High-Res images he provided